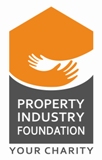 Friday 15th March 2019
The Property Industry Foundation invites entries in the Annual Property Industry Foundation Regatta.
The event unites the property and construction industry to raise money for charities doing exceptional work with street youth and homeless children.
For further information about the PIF Annual Charity Yachting Regatta please visit www.pifregatta.com.au or phone 02 9241 6000.
Program of Events
| | | | |
| --- | --- | --- | --- |
| DATE | EVENT | LOCATION | TIME |
| Friday 1 March | Entries Close | Property Industry Foundation | 1700hrs |
| Thursday 14 March | Sailing Instructions | MHYC Website www.mhyc.com.au | 1700hrs |
| Thursday 14 March | Final List of Entries | MHYC Website www.mhyc.com.au | 1700hrs |
| Thursday 14 March | Starting Handicaps | MHYC Website www.mhyc.com.au | 1700hrs |
| Friday 15 March | Warning Signal | As listed in Sailing Instructions | 1250hrs |
| Friday 15 March | Race Start | As listed in Sailing Instructions | 1300hrs |
| Friday 15 March | Post Race Presentation | MHYC | 1700hrs |
Marina and Berthing
Please contact the Marina Manager on 8969 3114 or This email address is being protected from spambots. You need JavaScript enabled to view it. in advance so that suitable arrangements can be made. Limited spaces are available.
A tender service is available to competitors leaving from or returning to MHYC - call on VHF73 or mobile 0450 275 554.
Photos by Andrea Francolini (www.afrancolini.com)