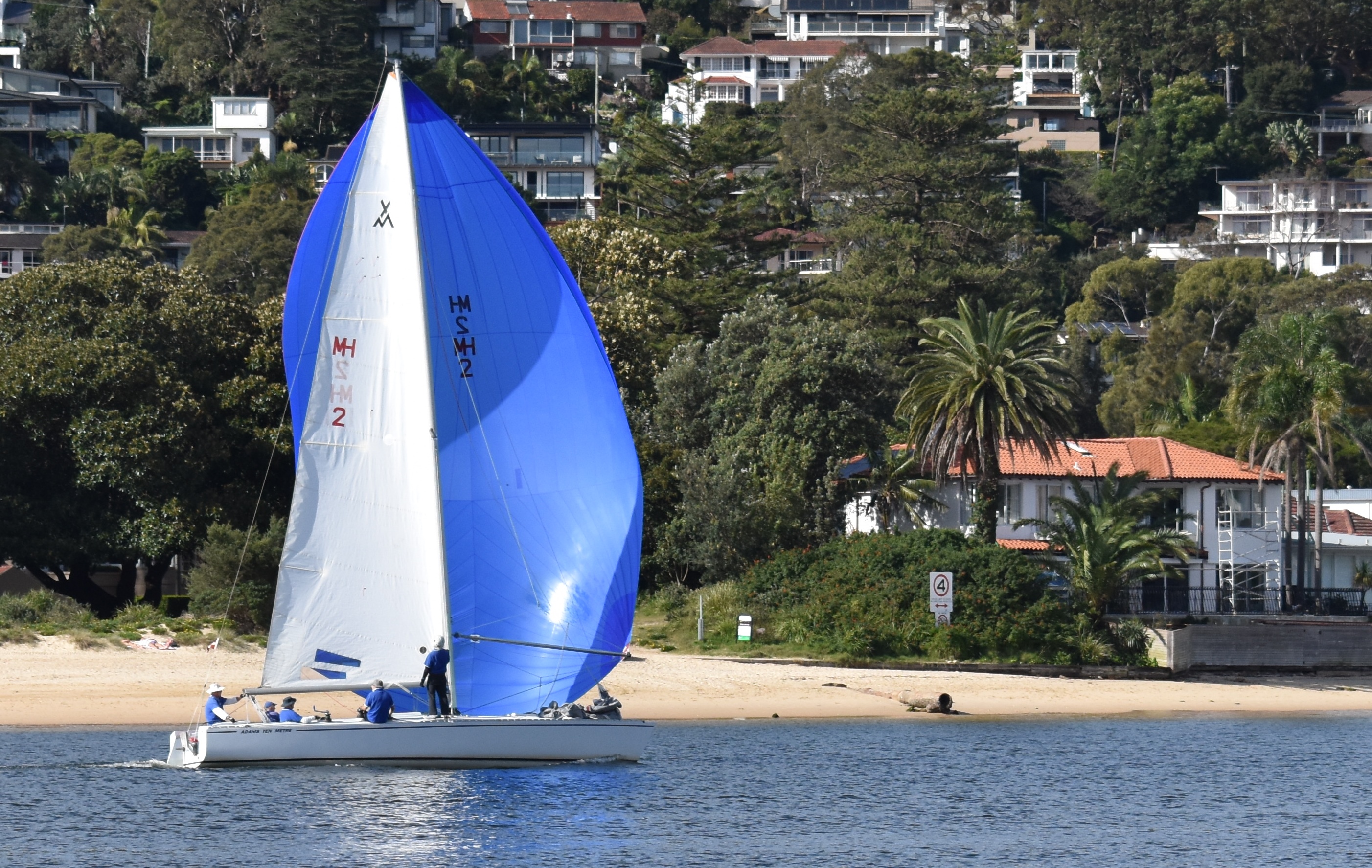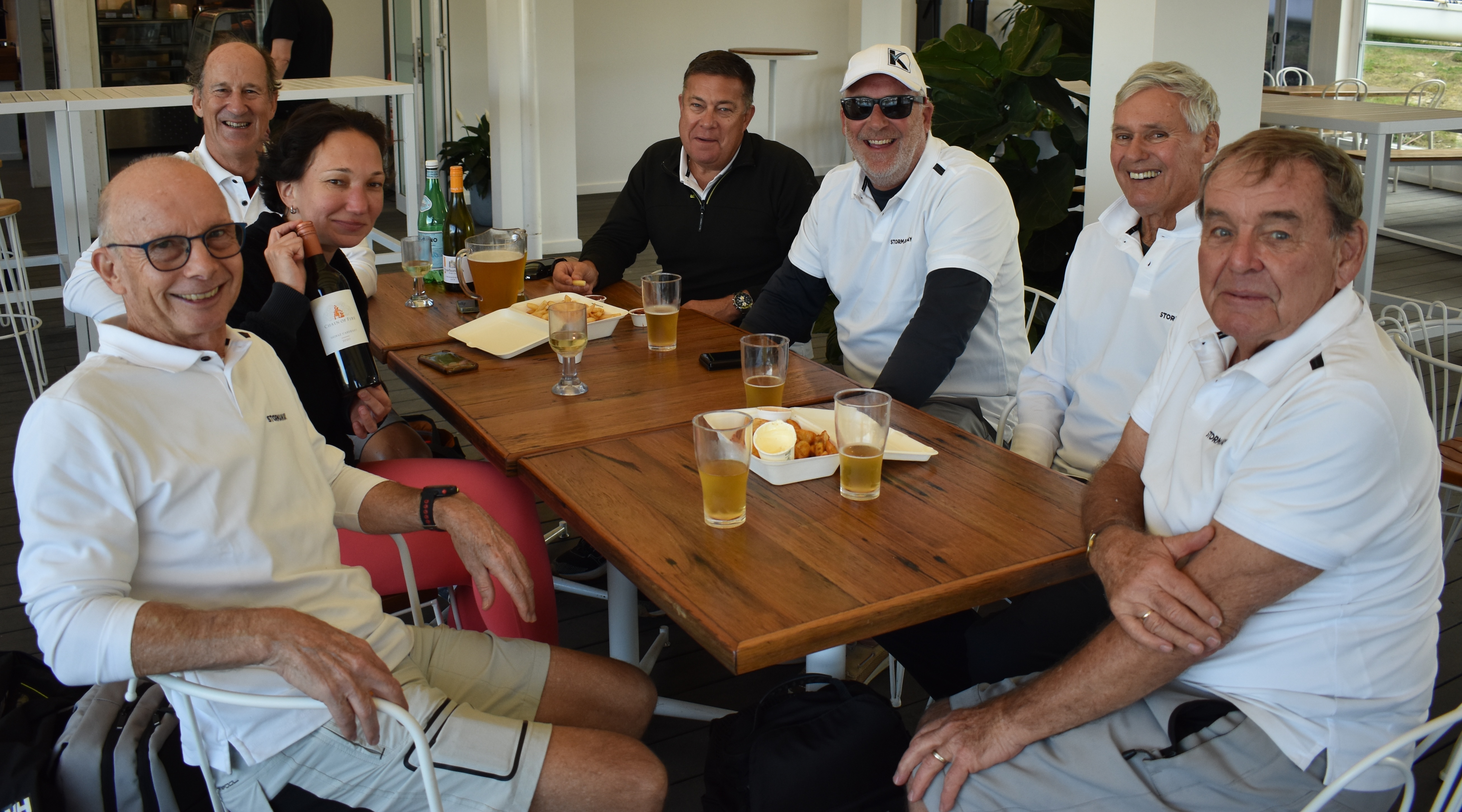 It was a glorious sunny day for the start of the Welcome to Winter Feature Event today, in a light westerly breeze. A small fleet headed out on Course one for a downwide start with Contentious getting the gold star for the best kite hoist for the handfull of spectators watching onshore at Clontarf Beach.In Division 1 Jack Stening was first across the line on Stormaway followed by Georgia Express (Andy Forbes) in second and Tempo (Michael Smith) in third place.In Division 2 Brian Lees got the gun on Contentious followed by Innaminka who took this opportunity to share around the helm with all the crew!.
For full results click here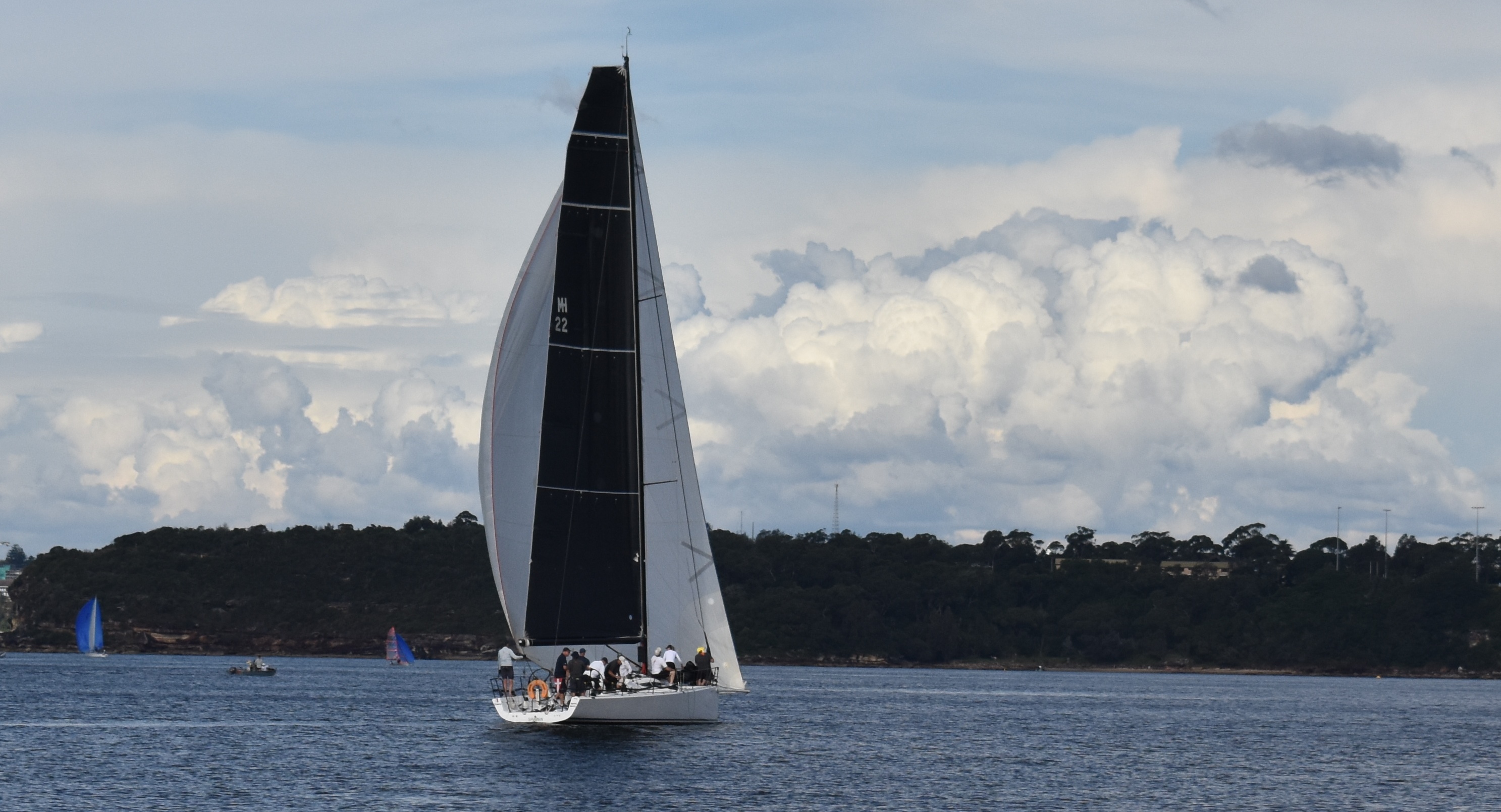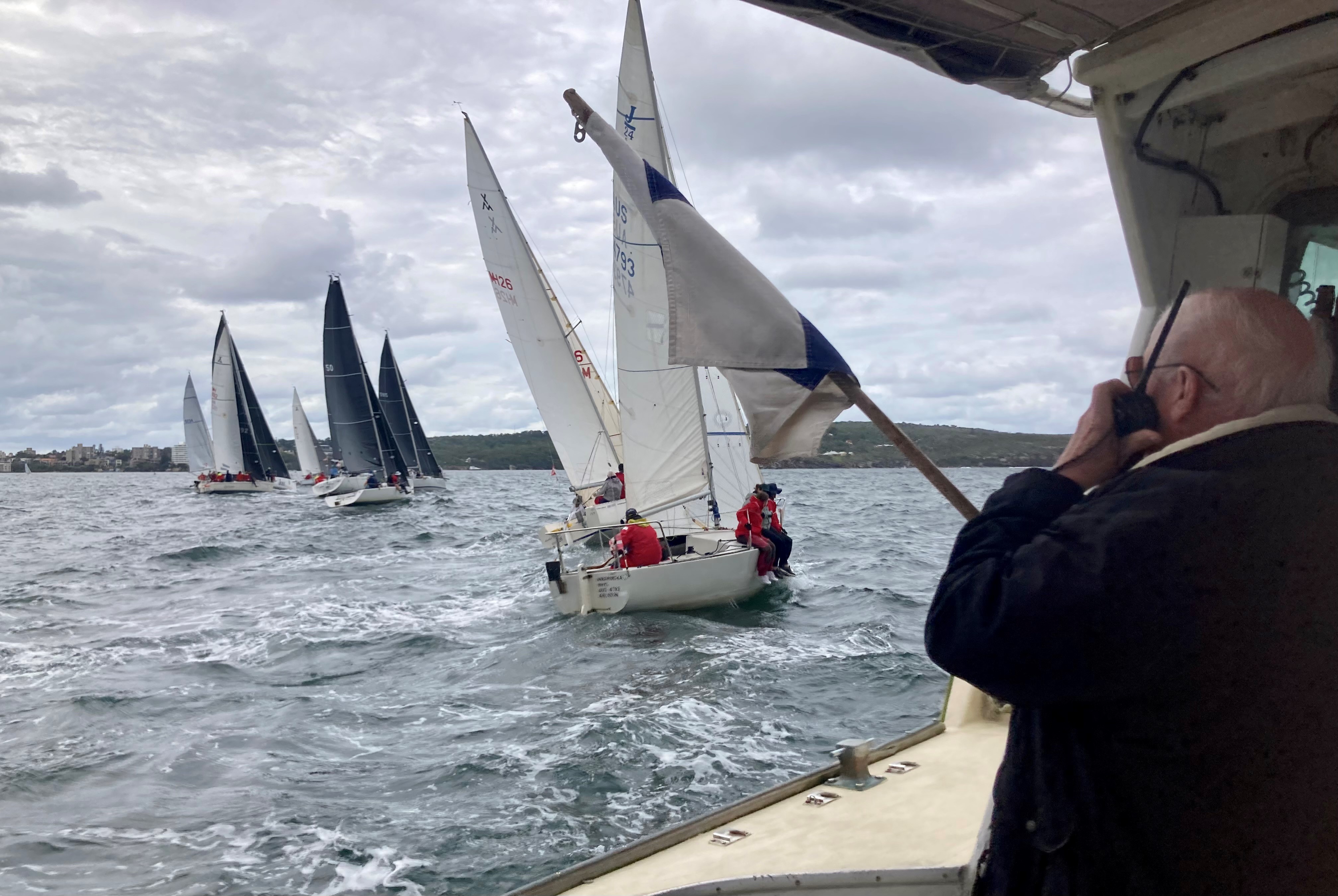 It was a great start to the Winter sprints this weekend with 2 races completed in a moderate south easterly breeze.
In Race 1 Wailea jumped the gun for an individual recall before the fleet headed off on a course 2 on a 130 axis with Dania doing the same in race 2. Stormaway and visiting boat Joss had a great tussle coming close together at each mark with Stormaway getting the gun in race 1 before Joss got their own back in race 2.
On PHS, the results for race 1 were 1st place Stormaway co-skippered by Jack Stening and Colin Gunn followed by Innamincka (John Crawford) in second place and Another Dilemma (Jim Curtis) in third.
In Race 2 on PHS John Crawford came in first place on Innamincka followed by Contentious (Brian Lees) in second and Artemis (Tracey Richardson) in third place.
Many thanks to the fabulous team of MHYC Volunteers for a great day on the water!
The next Winter Sprints day is 18th of June. It's not too late to enter!
For full results click here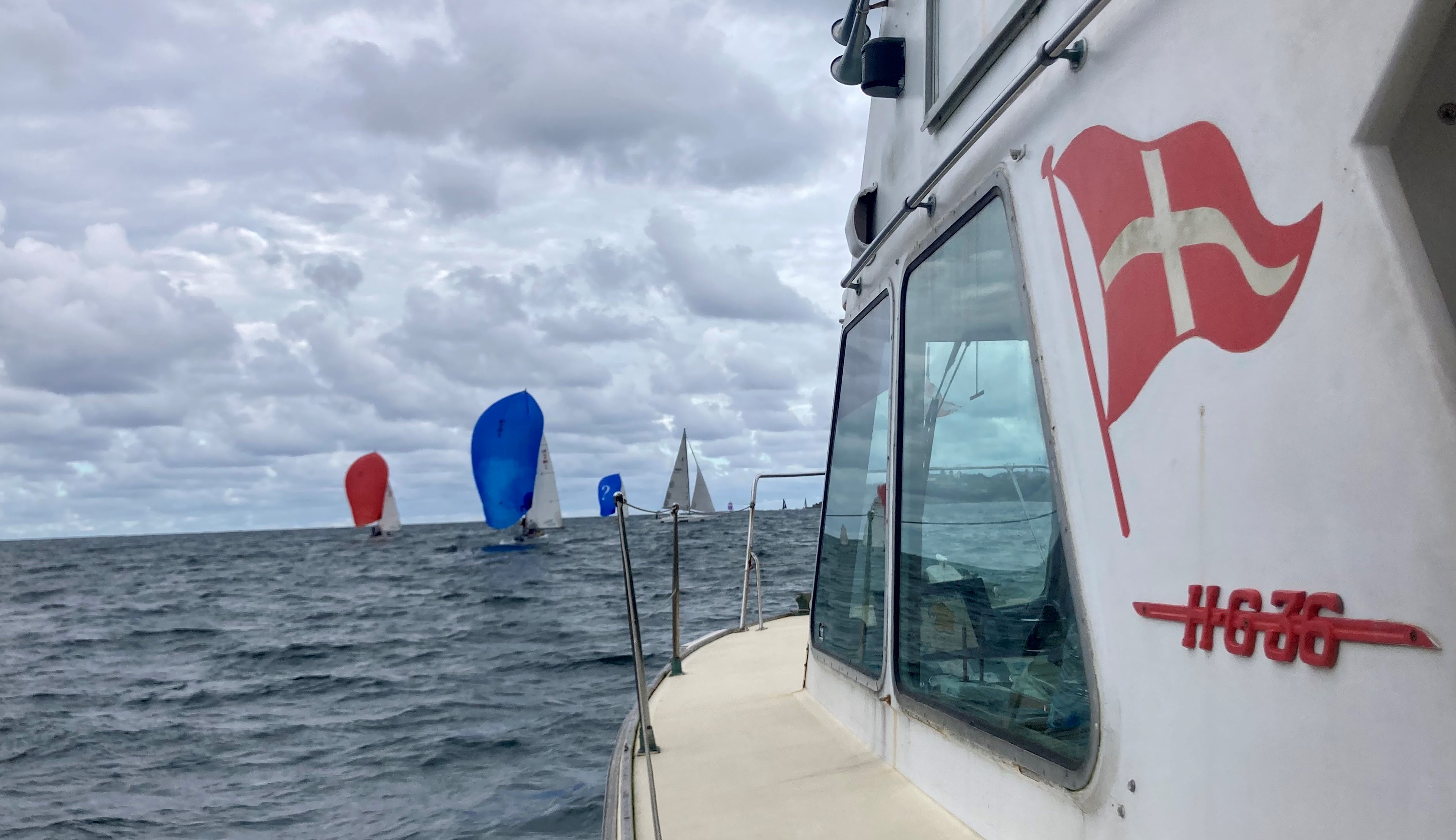 Mother's Day provided a sunny light south easterly for the first races in MHYC's Centreboard Winter Series. Thirteen Optimists and a Flying Eleven joined in for three races. Current State Champion Will Wilkinson claimed three wins to lead the series from Miles Greenwood, Brendan Goh and Heidi Bates, all on equal points.
To view the results - click here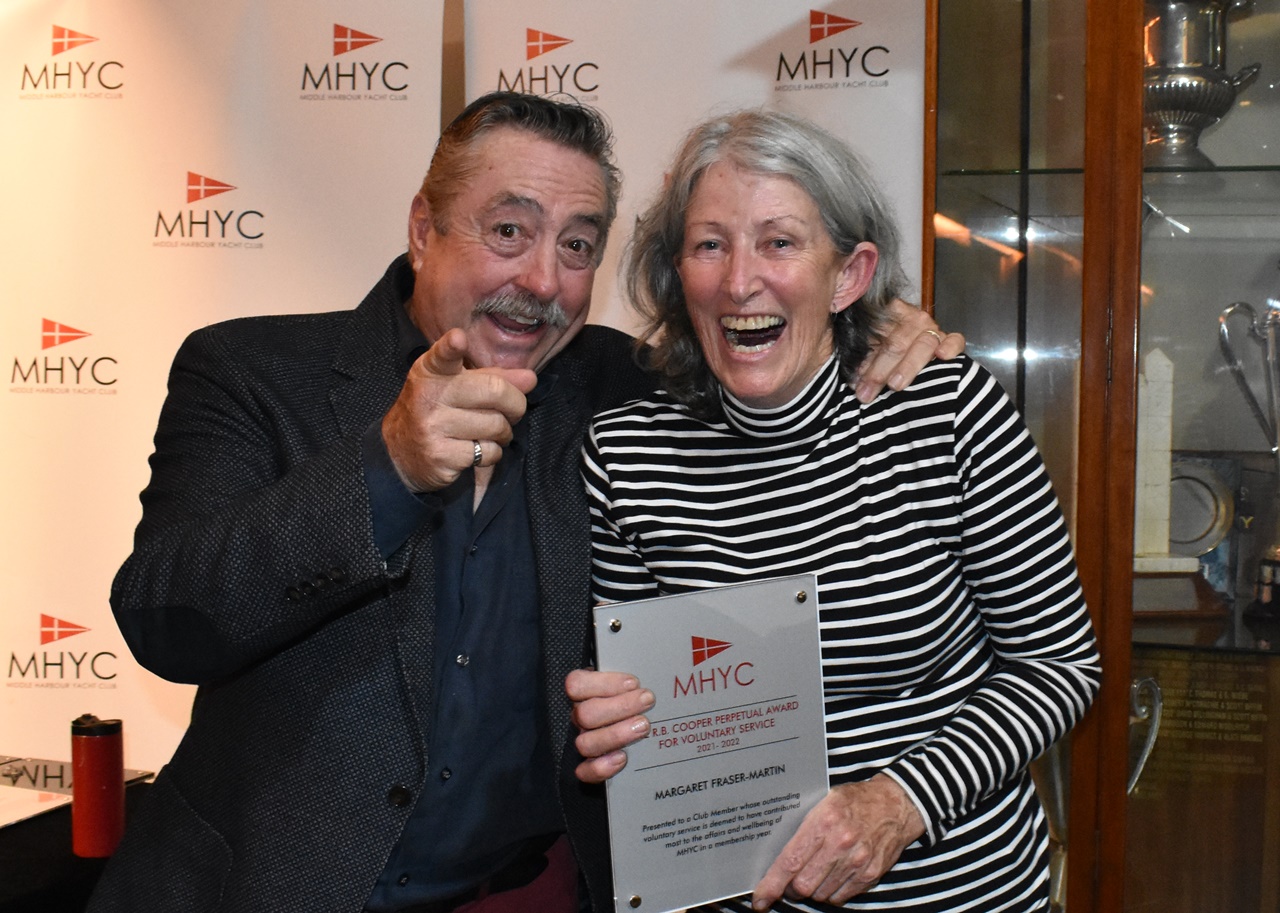 The MHYC Annual Presentation Night was held on Saturday the 14th May for the 2021-2022 season. Skippers and crew got together for a night of celebration in the Harbourview Room overlooking the Marina on a star lit night.
Trophies were awarded and achievements recognised across the Offshore and Inshore Divisions, Cruising and Twilights Series including Women's Helm. The hard work of volunteers, committee members and staff was recognised along with the wonderful support of the club's sponsors.
A number of special awards were announced, including Crew Member of the Year awarded to Matthew Miles, a regular sailor on Innamincka, Waterborne Again and Kaotic and the MHYC Flag Officers Participants Award for the MHYC Yacht having participated in the greatest number of MHYC Events in the Winter and Summer Seasons going to Neil Padden on Wailea for the second year in a row.
The R.B. Cooper Perpetual Award for Voluntary Service is presented to a Club Member whose outstanding voluntary service is deemed to have contributed most to the affairs and wellbeing of MHYC in a membership year was a very popular winner this year being presented to Marg Fraser-Martin by MHYC Chairman Special Events Ian Box. Marg's images capturing the club's broad range of on-water activities rolled across the screen during the evening and have populated our Facebook posts, website and publications across the year.
The Norman G. Booth Trophy (nominated for consistent racing with the MHYC and with emphasis on enthusiasm, improvement, sportsmanship and Clubmanship throughout the season) is to be awarded at a later date.
The very special Tig Thomas Memorial Trophy to recognize MHYC members who have competed in interclub events
and major championships was this year awarded to youth sailor Will Wilkinson for his many achievements racing the Optimist.
Also this year we crowned the inaugral 'Jule's Trophy' for MHYC Yachtswoman of the Year trophy to Tracy Richardson.
For a full list of Perpetual Tropy Winners click here
Congratulations to all of our winners!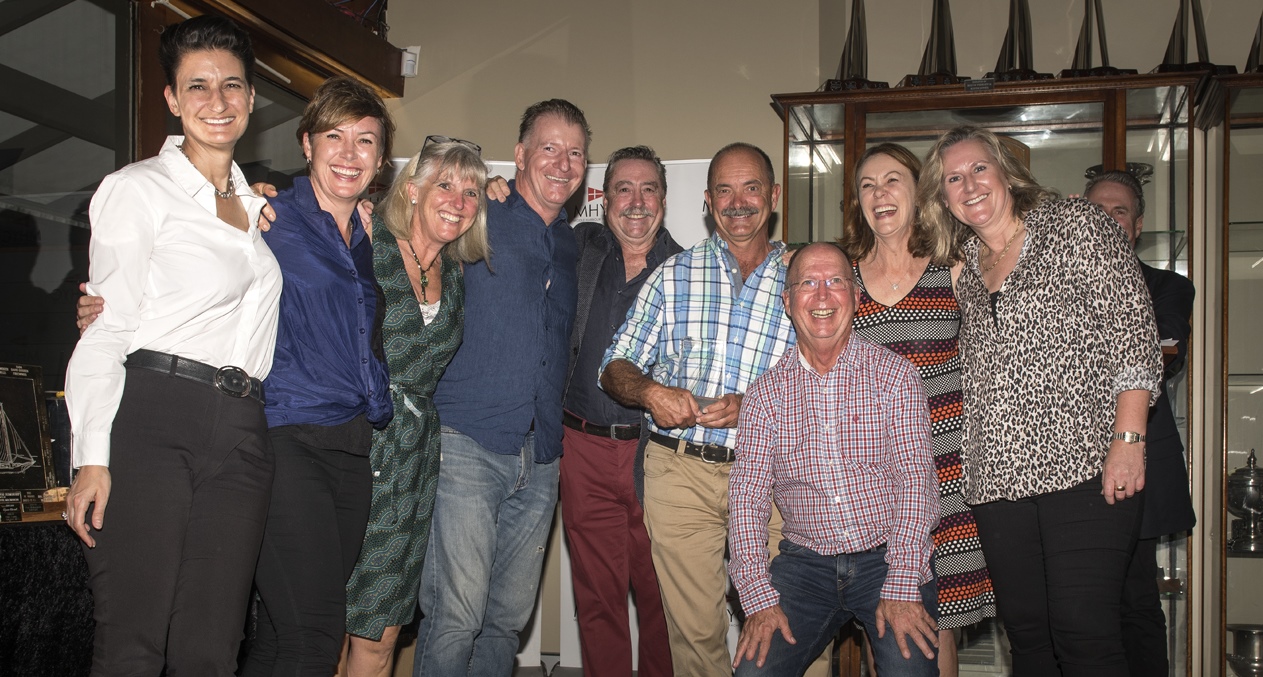 The MHYC Centreboard Winter Series get underway on Sunday May 8 with the Optimist, 29er, 420, Flying 11, Pacer and other classes invited to participate in the 21 race series.
A Notice to Competitors has been posted amending the schedule slightly - the Combined Clubs Optimist Winter Series will not be held in 2022, the June 3 race date has been moved to June 10 and the 2021-2022 Youth Sailing Presentations have been scheduled for the last racing day on August 14. To view the Notice to Competitors - click here
To enter the Centreboard Winter Series - click here
For more information about Centreboard Racing at MHYC - click here
Leslie Green's Ginger has won the MC38 Act 3 at Middle Harbour Yacht Club this weekend.
After a delayed start waiting for the breeze to fill in on Saturday, four good windward-leeward races were completed in a freshening north-easterly on The Sound. Ginger took two wins and two second placings to build a clear lead after the first day. Lazy Dog (Shaun Lane & Quentin Stewart) and Infotrack (Indy Beck) finished day one on equal points but a win for Lazy Dog in Race 2 broke the tie in their favour.
On Sunday, the sun struggled to burn off the overcast skies and a faltering breeze changed from west to north and never stabilised. Race Officer Steve Tucker and the MHYC Race Management Team had two attempts at setting courses, but the decision to abandon racing was made in the early afternoon.
To view the results – click here
Many thanks to Marg Fraser-Martin for the photos…….
MHYC holds two annual Get Checked Days for Equipment Audits, which allows Club Members the perfect opportunity to have their boats audited prior to the new sailing season commencing free of charge. The dates for the 2022-2023 season are Saturday 25th June and Sunday 21st August 2022.
Bookings for an equipment audit are to be arranged directly through the MHYC Sailing Office at This email address is being protected from spambots. You need JavaScript enabled to view it. .
Inflatable PFD's can be serviced by Boatie Afloat with drop-off and pick-up at the MHYC Marina Office. Get in early to avoid delays in the lead up to the Get Checked Days by contacting Tom Pyne on 0418 242 637 to book in. Fire extinguisher testing or replacement will be available at the club on the morning of the Get Checked Days. For more information contact David Lavings on 0408 425 460.
Presentation of a Boat for Inspection process
• Boat owners are to complete an Equipment Compliance form prior to the inspection. Audit form can be downloaded here
• The owner or his representative should carry out an initial inspection and tick/sign the appropriate box - making sure to check expiry dates and quality of equipment, as well as identifying the location of equipment that may be asked to be presented during the inspection.
• Necessary equipment should be laid out ready for inspection, including copies of service certificates and any additional safety documentation; ie stowage plans, Epirb registration, Life Raft Service Certificates, PFD Service Certificates. (Cat 1 and 2 inspections - owners should have a copy of these certificates on hand to submit to the auditor as a part of the inspection paperwork.)
• The skipper and knowledgeable crew member should be on board during the inspection.
• The owner's Australian Sailing number and vessel registration details and insurance document shall be made available to the Auditor or the Equipment Compliance form cannot be completed.
Equipment Layout for Inspection
All items required for safety inspection should be laid out prior to the Auditor coming on board. Prior preparation will significantly reduce the time taken to complete the inspection.
• Storm boards ready to be put in place.
• Sea cocks and plugs exposed, not hidden by equipment.
• Know the water and fuel capacity of your tanks
• Fire extinguishers taken from brackets so date tags can be sighted.
• First Aid kits open and items with use by dates on the top so that expiry date can be checked.
• Publications and charts on chart table.
• Emergency navigation lights with batteries fitted.
• PFD's, harnesses, tethers and flares laid out.
• Radio installation inspection certificate.
• Life Raft Certificate
• Jackstays rigged.
• Lifelines tightened.
For appropriate forms and more information click here.
Read more: Free Get Checked Audit Days - Sat 25th June & Sun 21st August
Royal Sydney Yacht Squadron really turned on the charm as host of the Farr 40, 25th Year Anniversary Regatta!
For Saturday's race, Principal Race Officer Rob Ridley set off the eight-boat fleet on a passage race around Sydney Harbour in a pleasant 8 – 12 knot westerly breeze and magnificent autumn sunshine. Nutcracker and Exile both got away to good starts and were neck and neck at the first turning mark, with the whole fleet just behind and converging fast. A tight reach up the harbour to Cannae Point made for exciting rides, and nearly all boats took an involuntary spill at some point! Positions remained relatively orderly for the trip back down the harbour. However, nothing can ever be taken for granted on Sydney Harbour, and in a race of 'Snakes & Ladders', the whole fleet order changed at the Taylors Bay turning mark, courtesy of a massive wind shadow. Forty and Solymar were to emerge as the new race leaders. Conditions changed quickly in the final few miles of the race, and those who reacted with the tidiest boat handling were rewarded.
Everyone enjoyed the race with Nutcracker sailing well to win, and Forty and Solymar holding on to take second and third respectively. Back at the RSYS clubhouse, cold drinks and a BBQ feast awaited the eighty weary and hungry competitors. Event sponsors Oakdene Wines, North Sails Australia, and Foxtel generously provided terrific prizes for the event Raffle winners. It was a wonderful day indeed, with the iconic 'Squaddie' at her glorious best!
Day two of the regatta greeted the fleet with light southerly winds, raising doubts as to whether racing could even take place. In some fine Race Management work, three short windward leeward races were in fact completed before the breeze completely dropped out. Exile was boat of the day with two race wins and a 5th. Current National champion Edake also had a good day, posting a 2nd, 3rd, 4th. However, it was consistency across both days of the regatta which was to produce the overall placegetters.
After a break from the class, it was terrific to see Sam Hill and Mick O'Brien back to take 3rd place overall in Forty. Also back for the event, was class stalwart and past World Champion Guido Belgiorno-Nettis, who showed all those years of practice haven't gone astray – Exile placed 2nd overall. But it was the most practiced and consistent team of late who were to take the overall regatta win aboard Nutcracker, guided masterfully around the course by tactician Grant Simmer.
As a newcomer to competitive yacht racing, Peta Davis remarked: "It was an absolute thrill for me as a guest and sponsor to experience racing on the Saturday and meet some sailing icons. Sailing on Sydney harbour was phenomenal and Oakdene Wines look forward to being a part of your next event". Regatta sponsor, Mark Bradford, of North Sails Australia had this to say of the weekend: "It was great to be a part of this event, North Sails and the Farr 40 class have a long and successful relationship. This was a great weekend for trading old war stories... It was also great to check back in with a boat and a Class that has given us some of the best racing of our careers"
Final words to Nutcracker skipper, Rob Davis: "What a weekend, we could not have hoped for a better location and conditions. The class looks to have emerged from the pandemic in good shape and a resurgence in fleet numbers. It's good to see the class executive has recognised the changing times though, putting in place some new and different event formats. With more initiatives in the pipework's for next season, the fleet should continue to enjoy a bright future".
The Farr 40 Class wish to extend their thanks and gratitude to RSYS for providing an outstanding weekend of sailing and socialising.
Results - click here
Photos courtesy Marg's Yacht Photos

Read more: Farr 40's Back in Force for 25th Year Anniversary Regatta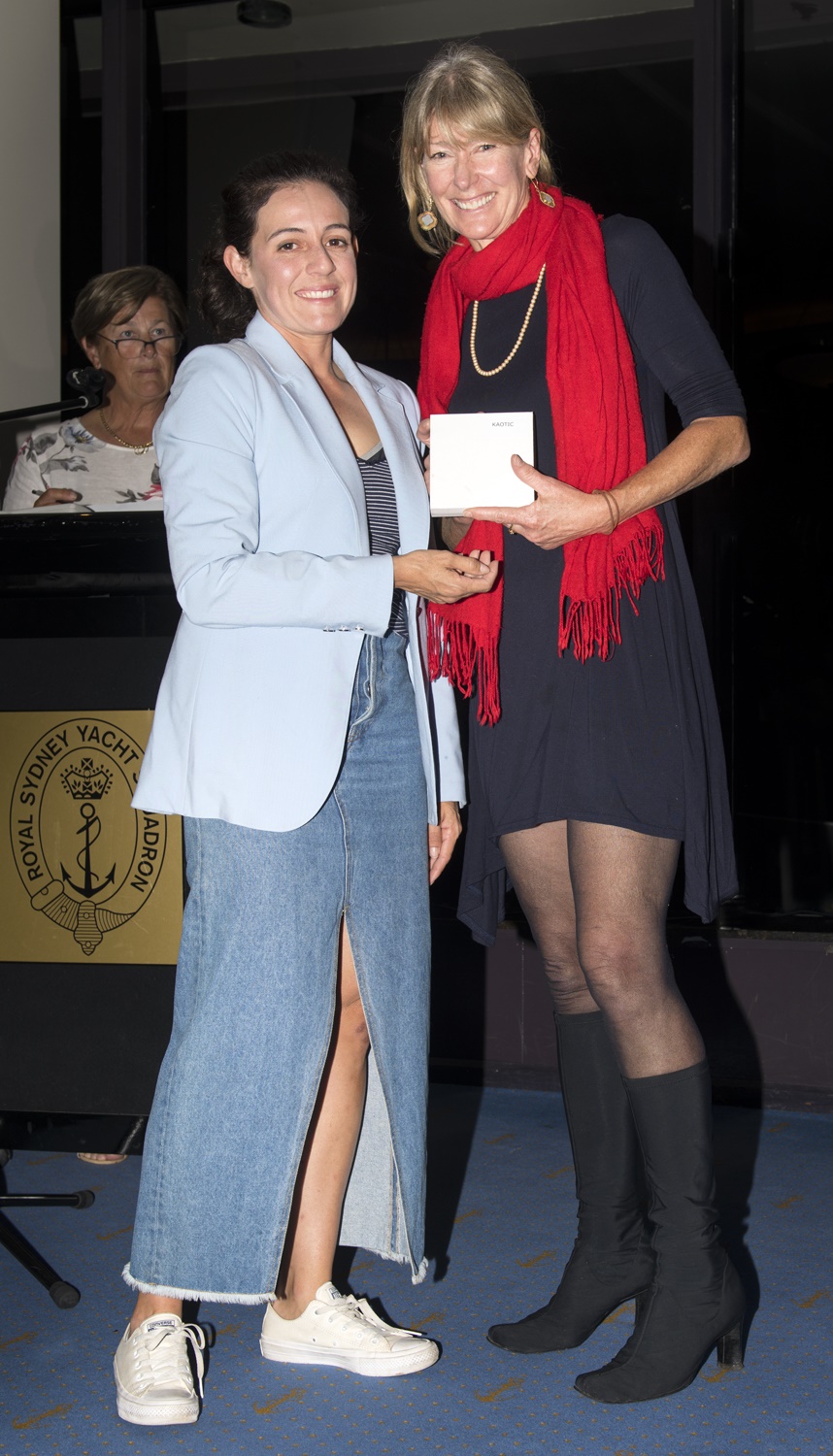 Presentations for the Sydney Harbour Women's Keelboat Series were held at Royal Sydney Yacht Squadron last night to cap off the five race 2021-2022 series.
Congratulations to Tracy Richardson and the crew of Artemis which claimed the Division 1 win and also to Catherine Rofe who won Division 2 with the Manly YC entry Kaotic. MHYC boats Kayimai (Liz Charles) and Rumba (Stephanie Cook) both placed 4th in their respective divisions.
Middle Harbour Yacht Club conducted the November race of the Sydney Harbour Women's Keelboat Series and will host its own Women's Regatta on May 7.
To view the Sydney Harbour Women's Keelboat Series results – click here
For more information about the MHYC Women's Regatta – click here
Photo by Marg Fraser-Martin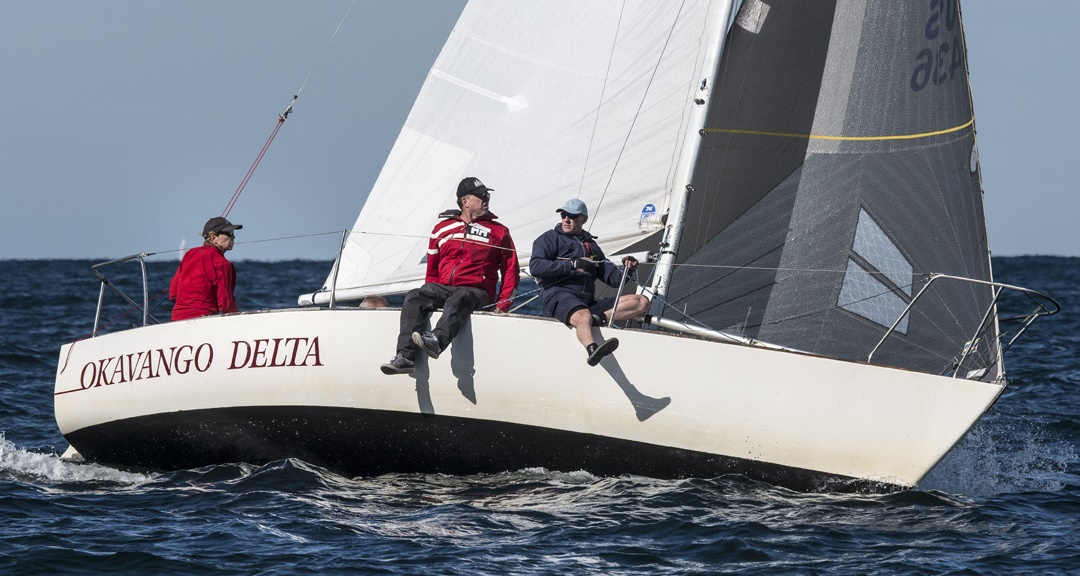 The MHYC Women's Keelboat Regatta kicked off on Saturday with boats completing all three races. The AP went up just before the 11am start with the MHYC Race Management Team waiting for the shifting breeze to settle to a moderate nor westerly breeze. Two windward leeward races when then completed shortly after 1pm enabling a short break before the start of the passage race.Tension was high with a number of boats breaking the start in Division 1 before the fleet settled to some good competitive racing with seconds settling the series score between the three J24's.
Race 1 winners were Georgia Express (Katie O'mara) Overall And All Female Division 1 and Innamincka ( Shelley Montague) Overall, Female Helm and One Design One Design in Division 2.
In Race 2 it was Khaleesi ( Co-Skippered by Liz Charles and Skye Paton) in first place for the Overall and Female Helm in Division 1 and Artemis (Tracy Richardson) Overall and All Female Division 1 with Kaotic ( Catherine Thornton-Rofe)first place in One Design.
In Race 3 for the passage, Rachel Beck came in 1st place on Law Connect in Division 1 Overall and All Female and Okavango Delta (Lyn Humphreys) got first place in Division 2 Overall , Female Helm and One Design.
Series results were…
All Female Crew Division 1
1st Law Connect Rachel Beck MHYC
All Female Crew Division 2
1st Artemis Tracy Richardson MHYC
Female Helm Division 1
1st Georgia Express Katie O'Mara MHYC
2nd Khaleesi Liz Charles and Skye Paton MHYC
3rd Corum Kate Rowe MYC
Female Helm Division 2
1st Okavango Delta Rhoslyn Humphreys
2nd Kaotic Catherine Rofe MHYC/MYC
3rd Innamincka Shelley Montague MHYC
J24 One Design
1st Okavango Delta Rhoslyn Humphreys MYC
2nd Kaotic Catherine Thornton-Rofe MHYC/MYC
3rd Innamincka Shelley Montague MHYC
MHYC Women's Regatta Overall Division 1
1st 1st Law Connect Rachel Beck MHYC
2nd Khaleesi Liz Charles and Skye Paton MHYC
3rd 1st Georgia Express Katie O'Mara MHYC
MHYC Women's Regatta Overall Division 2
1st Okavango Delta Rhoslyn Humphreys MYC
2nd Kaotic Catherine Thornton-Rofe MHYC/MYC
3rd Innamincka Shelley Montague MHYC
For full results click here
A big thanks you to Marg Fraser-Martin for the amazing photos!
Read more: Exciting Racing for the MHYC Women's Keelboat Regatta
Nominations are now invited for three Special Awards – the Tig Thomas Trophy, the Crew Member of the Year Award and the Jules Trophy for the MHYC Yachtswoman of the Year.
To be eligible for the Tig Thomas Trophy, a Senior, Full, Sailing or Youth member must have competed in a State, National or World Championship, Major Regatta or Major Ocean Race within the last year (1st April 2021 to 31st March 2022). Candidates can either be nominated by a Senior, Sailing or Full member, or self-nominate.
The Crew Member of the Year 2021-2022 is presented to an esteemed crew member, displaying the characteristics desirable of a MHYC Member, someone other crew members would aspire to emulate, and nominated from a yacht competing in a MHYC Pointscore Series Program.
The Jules Trophy for MHYC Yachtswoman of the Year will be awarded to a member who sails regularly from MHYC, is enthusiastic and active participant in the sport of sailing and shows good seamanship and sportsmanlike conduct.
All nominations must be submitted no later than 5pm on 30th April 2022. Awards will be announced at the MHYC Annual Prizegiving on Saturday 14th May 2022.
To download the Tig Thomas Trophy Nomination Form – click here​
To download the Crew Member of the Year Nomination Form – click here
To download the Jules Trophy Nomination Form – click here