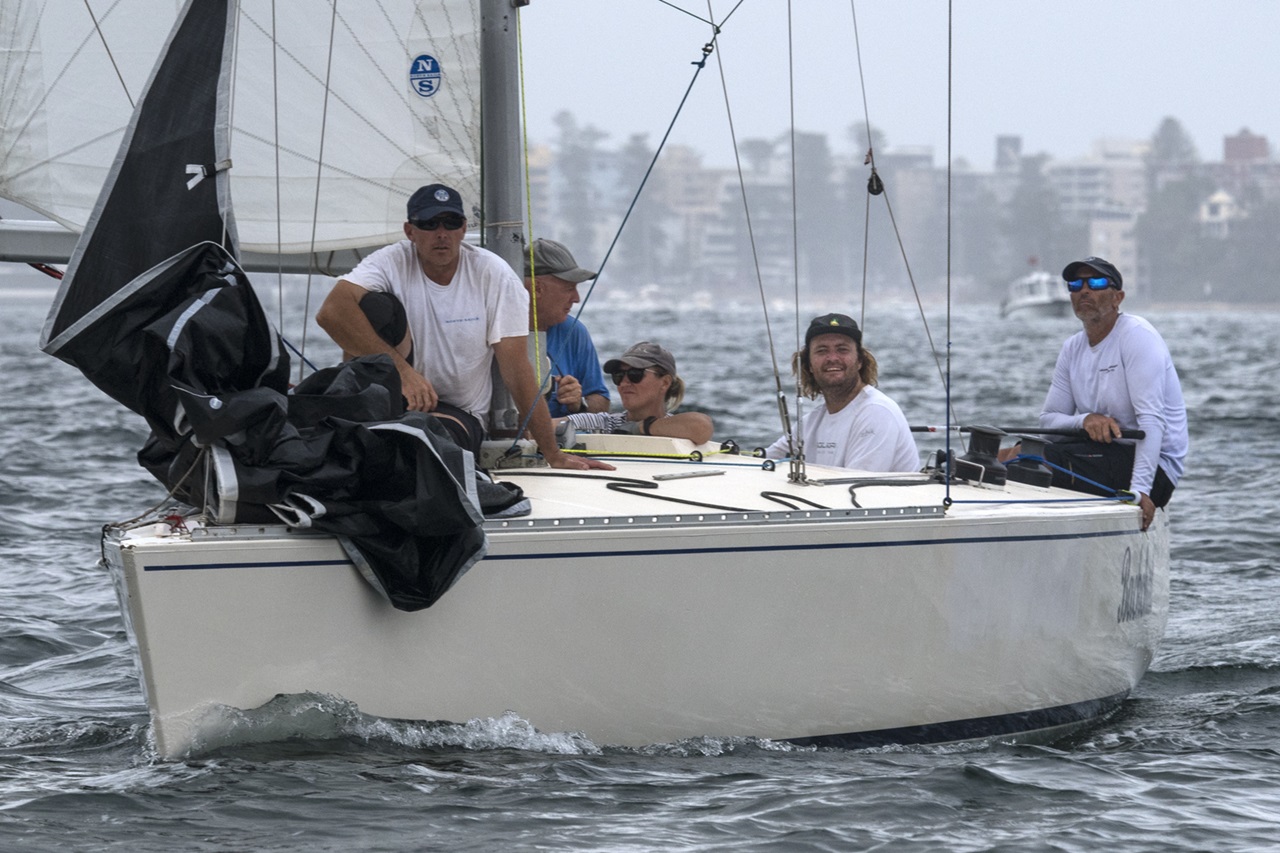 Tom Braidwood and the crew of Backchat from Lake Macquarie Yacht Club have won the 2020 Adams 10 Australian Championship sailed on The Sound in Sydney Harbour.
A light to moderate southerly today turned south-east for the final race, one short of a full schedule.
"We did not have everything our way this weekend," said Backchat helmsman Tom Braidwood.
"It has been very competitive and we had a bad one today, but were able to drop our worst result," said Braidwood who sailed with co-owner Jason Akers, wife Belinda, Gavin Wood, Ian McKillop and Doug McGain to claim the title.
Gary Gudmunson's Organised Chaos, which did not start the last race yesterday due to equipment damage, came out firing this morning with a one minute win from Lumine Lunae (Kim Darling) and Sirius (Garth Riley. Another Dilemma (Tim Gallego) took the final race win, leading home Powderhulk (Patrick Delany) and Backchat.
After eight races over three days, Backchat had built a 12 point lead to claim the One Design Championship pointscore from Kim Darling's Lumine Lunae. Another Dilemma (Tim Gallego) took third place on a tie-break from Powderhulk (Patrick Delany). Second to fourth placed boats were all from the host club MHYC.
"There has been three days of good close racing and it is great to see the camaraderie amongst the Adams 10 sailors," noted umpire and protest committee chairman Simon Barrington.
"The Adams 10 fleet is still becoming accustomed to umpiring under Addendum Q, but it certainly helped to sort most issues out on the water, rather than after racing in the protest room. We only had one request for redress for the regatta," he said.
In the Performance Handicap pointscore, Geoff Charters' No Friends claimed a narrow one point win from Powderhulk (Patrick Delany) with Another Dilemma third in both the OD and PHS.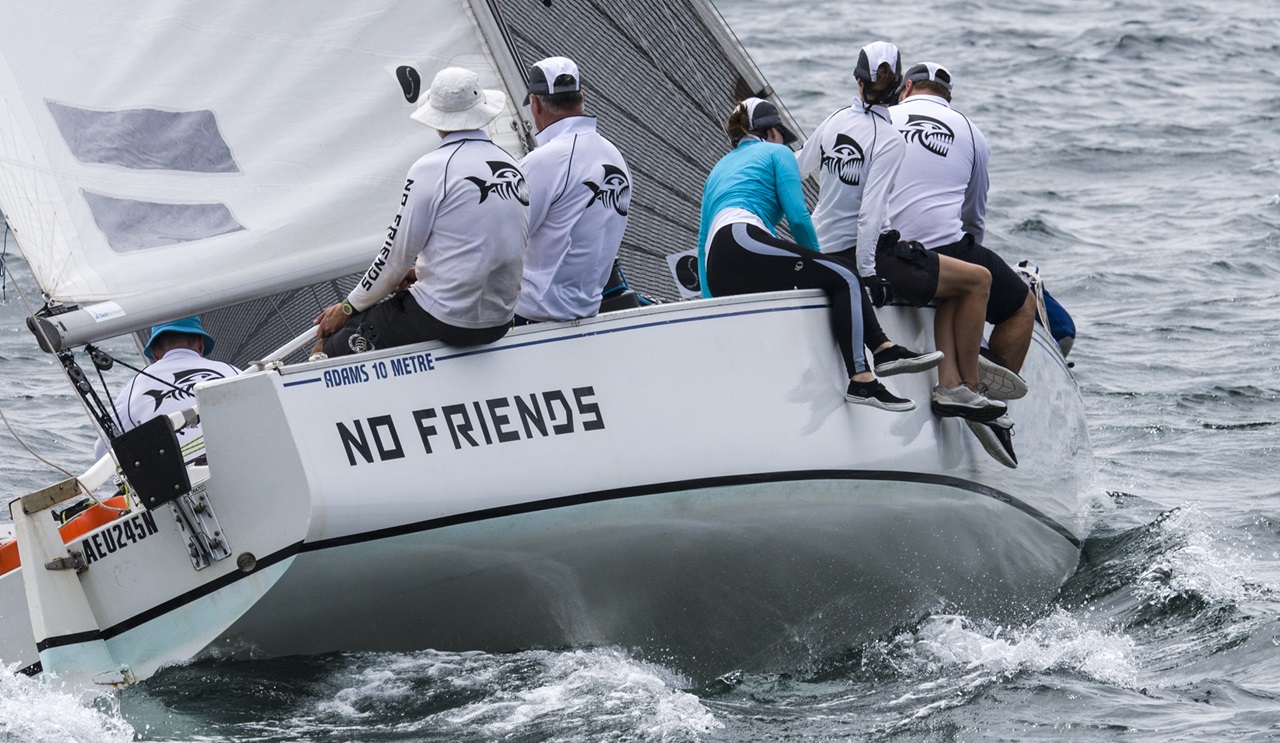 For the latest results, photos and event information, click here
The 2021 Australian Championships will be hosted by Lake Macquarie Yacht Club.
Action photos by Marg Fraser-Martin
Presentation Photos