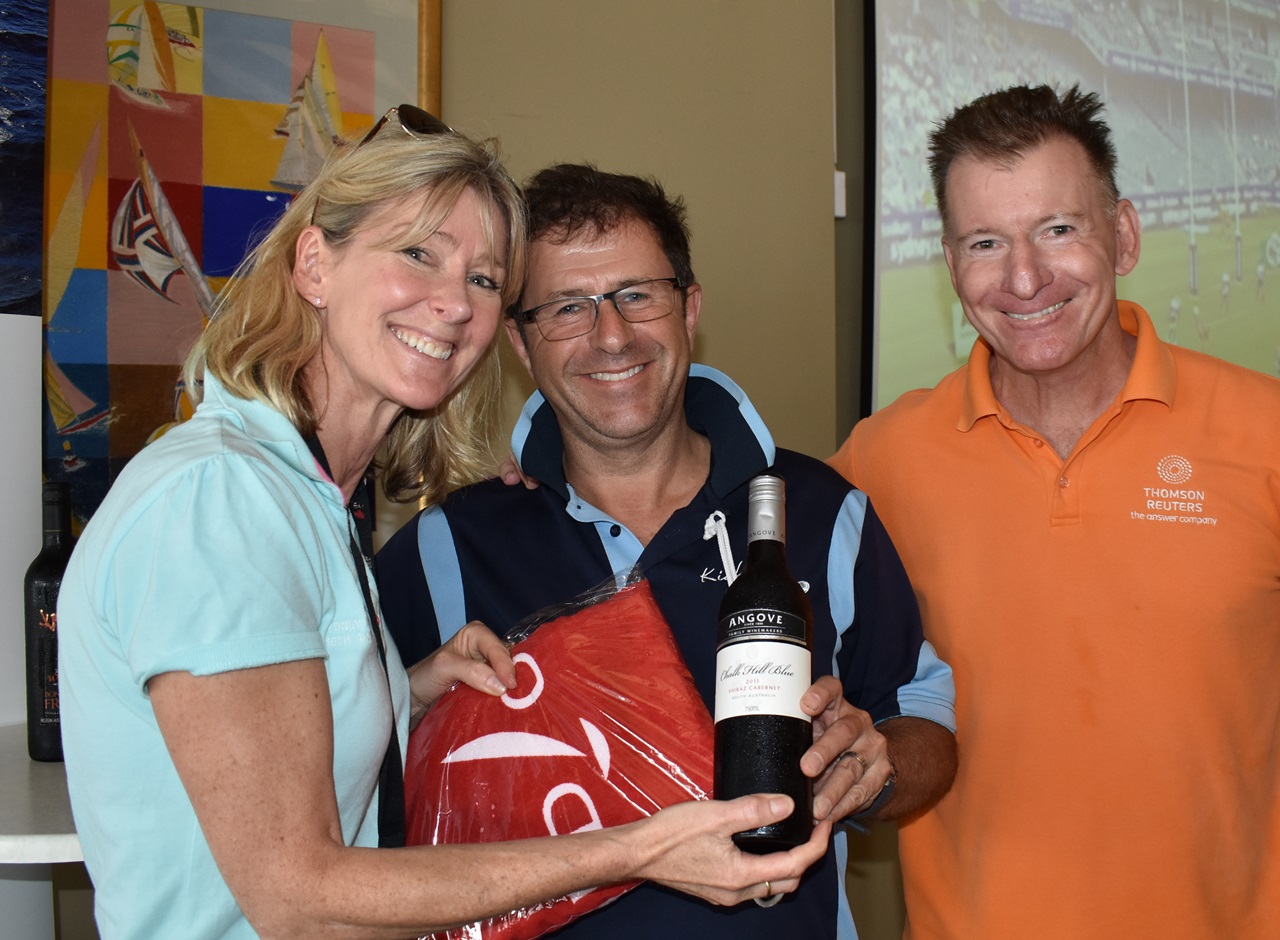 The 2017 Harbour Trek was sailed in a moderate to fresh Nor' Easter and a sunny afternoon.
Division 1 was dominated by the Adams 10s today with Rob Clarke's Kick 'n Chase taking the win from Another Dilemma and No Friends, while Jim Curtis' Innamincka was the sole survivor of Div 2.
The Harbour Trek was also the first race in the Jeanneau Cup Series. William Wades Eau Well now has a head start in the series score after winning today's race in a close tussle with David Day's Arawai. Solution was third.
Prizes were presented by MHYC Vice Commodore Racing Kerry Burke and Performance Boating's Lee Condell.
To view the results - click here