Sydney sailors are anxiously awaiting news of Sydney's lockdown coming to an end. After an enforced four-month hiatus from yacht racing, there is now a light on the horizon.
Middle Harbour Yacht Club has announced the first major keelboat regatta for the season - the Sydney Short Ocean Racing Championship (SSORC) on 27 and 28 November.
This will be the 44th running of the event which each year attracts Sydney's best IRC racing yachts. Results are calculated on IRC, ORC and PHS handicaps, with the addition of TPR for the TP52 fleet.
In 2021, the Sydney 38 Class are looking to kick their season off with a strong fleet at SSORC.
David Hudson and Peter Byford's Conspiracy from RPAYC is the 2020 Australian Champion and won the Sydney 38 division of Sydney Harbour Regatta last year. Chris Heraghty's Risk, Lisa Callaghan's Mondo, Mike Logan's Thirlmere, Phil Herscovics' Shine On and Peter Sorensen's Advanced Philosophy are among the crews that would like to end Conspiracy's dominance.
Unable to compete last year, MHYC's Bob Cox is looking forward to the Division 1 IRC racing with his DK46 Nine Dragons.
"We have a tremendous group of people that contest the SSORC and Sydney Harbour Regatta each year," said Cox.
"Soozal and Bushranger from Pittwater are quick and really challenge the Harbour boats like Nine Dragons, Khaleesi and Victoire. Great racing offshore and getting together back at the club makes for very enjoyable regatta," he said.
In 2020, Kieran Mulcahy's Soozal took the regatta win from Bushranger (Gerry Hatton), with the other MHYC DK46 Khaleesi (Rob Aldis & Sandy Farquharson) finishing third. In 2019, Darryl Hodgkinson's Carkeek 40 Victoire was fighting it out with Bushranger and Nine Dragons, with Bushranger coming out on top.
IRC Division 2 also provides some keen competition, with Jack Stening and Colin Gunn's Sydney 36 Stormaway always on the podium. In 2020, Stormaway won the division ahead of Mark Hellyer's Italia 11.98 Cicero from RPAYC and Michael Rowe's Corum, the Mumm 36 from Manly.
The TP52s are also looking to get their crews back into competitive form after an inactive winter and spring. Gordon Ketelbey's Zen took the win at last year's SSORC from Andy Kearnan's Koa and Sebastian Bohm's Smuggler. For these crews in particular, it is a perfect start to preparations for the Rolex Sydney Hobart Yacht Race.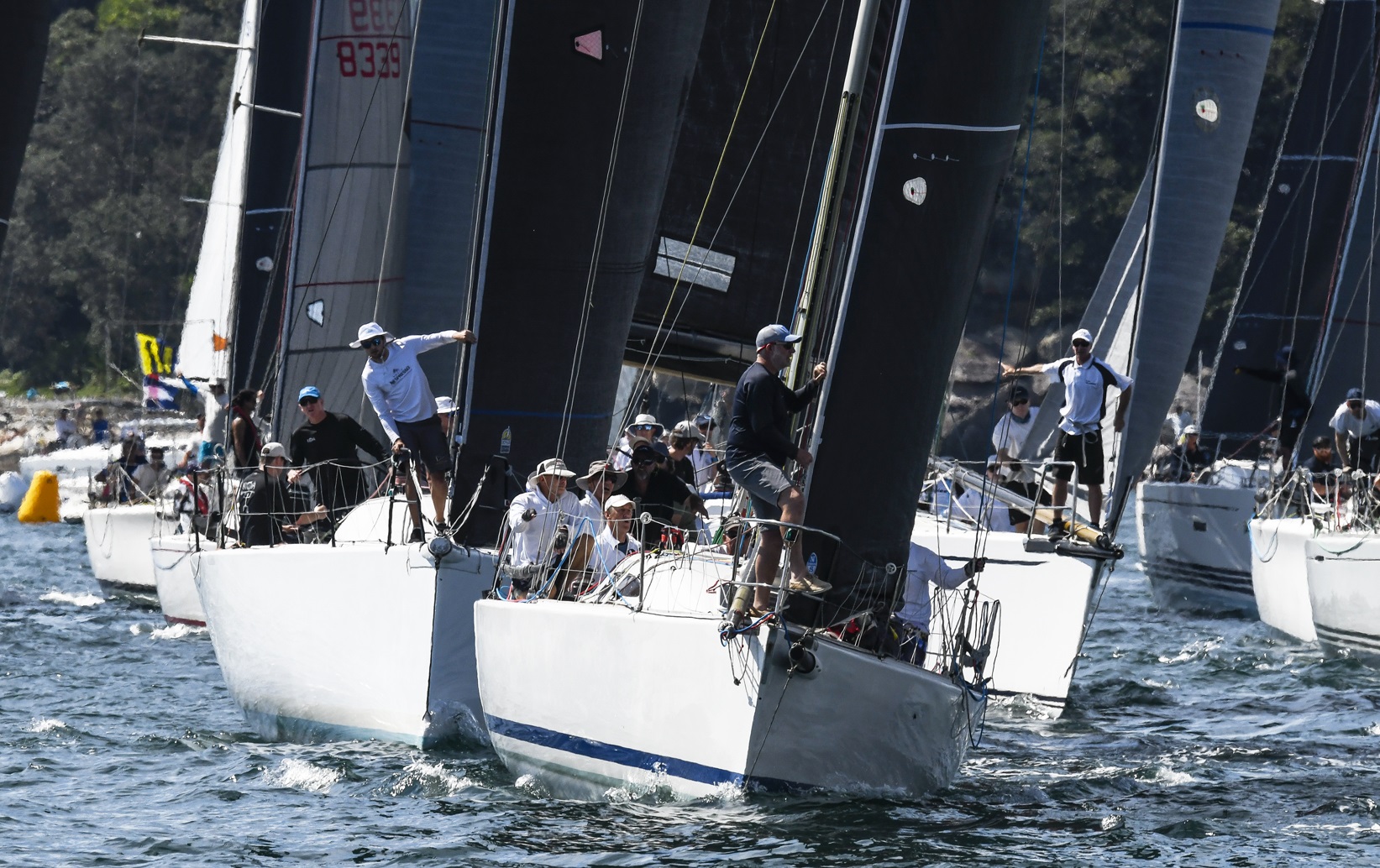 The SSORC is held in conjunction with a Cruising Yacht Club of Australia Ocean Pointscore race on the Saturday – either to Lion Island or Cape Baily. CYCA support race management for the event with the coastal passage race followed by three windward-leeward races offshore on the Sunday. Principal Race Officer for the event is Denis Thompson.
On the Saturday of the SSORC, the popular Seven Islands Race is also held for mixed keelboats with a novel course around the harbour islands east and west of the Harbour Bridge.
The Sydney Short Ocean Racing Championship Notice of Race is now published and online entry will soon open.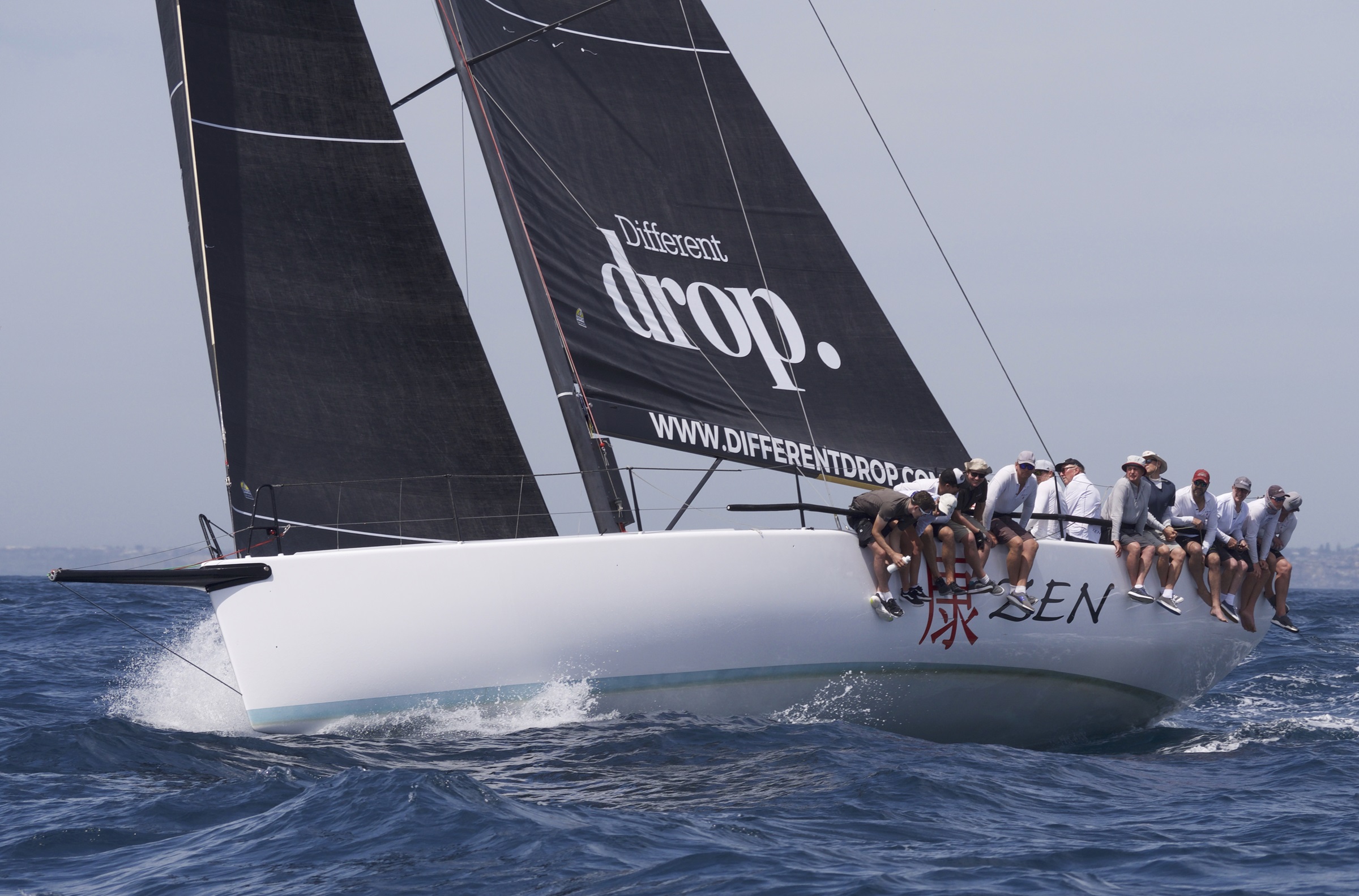 For all information, including the Notice of Race and Online Entry, visit www.ssorc.mhyc.com.au
Last week MHYC conducted is first Team Racing eSailing event with a round robin series of short races with two teams of three sailors in the Star Keelboat. Rob Armstrong, David West and Brendan Smid made up the yellow team and Graham Brown, Adam Mowser and Pete Wilson made up the Blue Team. The Blue Team were the stronger of the two, earning a solid win of four out of the five races. However the results do not reflect the competitiveness of the races with boats hunting down each other to gain control. With strategy and team work communicated via an open zoom session it made for exciting viewing.
The September Series also started last week with seven boats competing on Wednesday and Thursday.
On Wednesday evening boats competed in the Barcolana 50. Rob Armstrong had a sensational start to the series winning 3 of the 5 races over the line for a score of 5 closely followed by Adam Mowser on 6 points and Graham Brown on 12. A PHS result has been introduced for the September Series, resulting in a very close series score with Rob Armstrong on 8.5 points, followed by Pete Wilson in second on count back and Graham Brown in third both on 11 points.
Racing continued on Thursday with a solid fleet of ten boats in the Barcolana 50. Adam Mowser proved too strong on the night winning 3 out of the 5 races over the line for a score of 5 points ahead of Jervis Tilly on 8 points, closely followed by David West on 10 points. In the PHS series scores were tight with Rob Armstrong on 13 closely followed by Neil Padden on 14 and Graham Brown on 14.5.
For full results and registartion information click here.
Racing continues this week.
Two Notices to MHYC Competitors have been posted to advise the suspension of racing and the extension of keelboat safety audit validity.
Keelboat and Centreboard racing at MHYC is suspended until at least Friday 9 July 2021 due to the updated NSW Government Public Health Orders which apply from June 26th.
The following races are abandoned or postponed:
Pacific Rigging Wednesday Non-Spinnaker Series 4 Races 4 & 5 on June 30th & July 7th (abandoned).
Winter Pursuit Series Race 3 on July 3rd (abandoned).
Centreboard Winter Series Races on July 4th (postponed).
To view the Notice to Competitors - click here
Current safety audits expire on the 30th June 2021, but due the current and changing COVID-19 restrictions, MHYC will recognise 2020-2021 audits for Categories 4-7 until 31st August 2021. Yachts must maintain compliance with the Australian Sailing Special Regulations.
To view the Notice to Competitors - click here
Important Reminder - All persons attending at MHYC at any time must sign-in using the QR code.
Read more: Changes to Racing Schedule and Safety Audit Validity
From conquering the southern ocean to competing at the top levels of elite sailing and everything in between, these four women are blazing trails and setting new records in the world of sailing.
Join us for the MHYC Steering the Course Women's Sailing Festival Virtual Breakfast to hear from Nina Curtis, Lisa Blair, Alice Tarnawski and Bryony Gregory.
Nina Curtis: Olympic silver medallist Nina Curtis has previously competed in the Ocean Race (previously called the Volvo Ocean Race) and is currently representing Australia in SailGP.
Lisa Blair: With three world records already under her belt, Lisa Blair is preparing to set off again in December with the aim to set the solo and unassisted record to sail around Antarctica.
Alice Tarnawski & Bryony Gregory: Alice and Bryony are the first-ever all-female double-handed entry in the Sydney Hobart Yacht Race. Hear how the pair are planning to tackle the notoriously challenging race with the added difficulty of trying to prepare during COVID lockdowns.
Date: Friday 8 October
Time: 8:00 - 9:15am
Cost: Free, all welcome
Registration: For more information and to register for this event click here
Nina's session will be pre-recorded as she will be in Spain competing in SailGP at the time of the event, but if you have any questions for Nina, send these to This email address is being protected from spambots. You need JavaScript enabled to view it. by Friday 24 September and we'll aim to get these answered if the pre-recorded session.
Read more: Inspirational Women in Sailing - Virtual Breakfast with MHYC
It was very light wind for the twenty five boats competing in the last race of the Pacific Rigging Non Spinnaker Series 3 today, sending the Race Committee out on Jack Stening to raise the yellow flag and shorten the race at East Channel.
In Division 1 Adrian Walters got the gun on Little Nico closely followed by S1 (Brendan McAssey) in second place and Exile (Rob Reynolds) in third place.
In Division 2 Neil Padden was first across the line on Wailea followed by Farr n Away (Chris Lee) in second place and Stormaway (Jack Stening and Colin Gunn) in third.
Results were close in the series score for Division 1 with Gunther Schmidt-Lindner claiming first place on Austmark with 45 points. Rob Reynolds' Exile inished second on 48 points with Gambler (Stewart McGeady) snapping at their heels on 49.3points.
In Division 2, co-skippers Jack Stening and Colin Gunn were clear winners on Stormaway with 52.8 points. Neil Padden and Wailea came in second and Equinox (Todd Trenear) finished third with 66 points.
For the Series 3 Overall and Race Results - click here
Read more: Austmark and Stormaway winners in Pacific Rigging Wednesday Series 3
Following our eSailing Forum on Zoom this week, the September eSailing program has now been decided…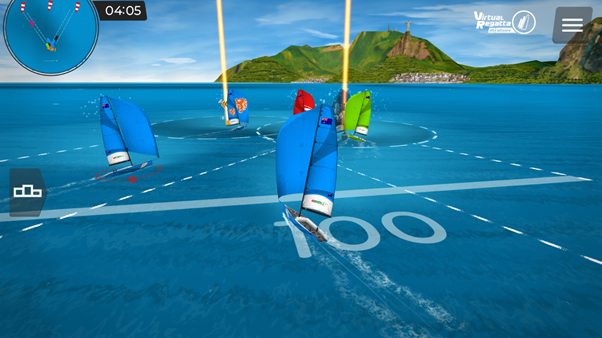 Monday 6 September at 7.30pm – Training Session
A Virtual Regatta training session will be held using zoom videoconference to enable discussion prior, during and after practice racing over approx. 1 hour. Get some tips from some of MHYC's experienced eSailors. To register your interest and get the links, email This email address is being protected from spambots. You need JavaScript enabled to view it..
Wednesday 8, 15 & 22 September at 7.30pm – Racing
Five short races each day, using the Barcolana 50, Far East 28R, and J/70 classes respectively on each race day. Results will be calculated on PHS and One-Design.
Thursday 9, 16 & 23 September at 2.00pm – Racing
Five short races each day, using the Barcolana 50, Far East 28R, and Offshore Racer classes respectively on each race day.
Results will be calculated on PHS and One-Design.
Thursday 9 September at 7.30pm – Teams Racing
A round robin series of short races for teams of 3 sailors in the Star Keelboat. Entrants will be allocated to a team and be required to purchase the team colour for their boat.
To participate in any of these activities, email This email address is being protected from spambots. You need JavaScript enabled to view it.. Race documentation and further information is on the MHYC eSailing page
MHYC will be introducing an additional handicapping system for Saturday divisional racing from Season 2021-2022. ORC Club will be added to the existing PHS (Performance Handicapping System) that has served the club well for many years.
ORC Club uses the Velocity Prediction Program (VPP) to rate boats of different characteristics. It relies on the measurement of a boat and its sails, affecting their theoretical speed. Unlike PHS, ORC Club does not use the prior performance of the boat and its crew to determine the handicap. With ORC Club, a boat's handicap remains constant from week to week. Identical boats (with the same size sails etc.) will have identical ORC Club handicaps.
ORC Club will only apply to the MHYC Saturday divisional racing (Inshore Series & Ocean Series) and will not apply to any other racing fleet at MHYC. Boats racing in the Saturday series are encouraged to obtain an ORC Club rating before the commencement of the 2021-2022 season.
For more information, click on ORC Club Information
The Annual Skipper's Briefing will be held via Zoom Teleconference this year on Thursday evening 16 September at 7pm.
It is mandatory for at least one representative from each boat to attend, but being held via teleconference enables multiple people to take part.
This important session will include an online briefing from NSW Roads & Maritime Services, cover on-water emergency procedures and changes to the racing program for the coming season. It is a must-attend event for the skippers (or a representative) of all MHYC yachts.
Please email This email address is being protected from spambots. You need JavaScript enabled to view it. to confirm your intention to attend or if you have any questions.
MHYC is inviting you to a scheduled Zoom meeting.
Topic: MHYC Annual Skippers Briefing
Time: Sep 16, 2021 07:00 PM Canberra, Melbourne, Sydney
Join Zoom Meeting
https://us02web.zoom.us/j/89027120571?pwd=dk1Vc0thMXRpWitESG5UZWpWY3B2UT09
Meeting ID: 890 2712 0571
Passcode: 948094
One tap mobile
+61871501149,,89027120571#,,,,*948094# Australia
+61280156011,,89027120571#,,,,*948094# Australia
Dial by your location
+61 8 7150 1149 Australia
+61 2 8015 6011 Australia
+61 3 7018 2005 Australia
+61 7 3185 3730 Australia
+61 8 6119 3900 Australia
Meeting ID: 890 2712 0571
Passcode: 948094
Find your local number: https://us02web.zoom.us/u/kc38j7JsDm
Read more: Annual Skipper's Briefing via Zoom Teleconference Thursday 16 September at 7pm.
We have had lots of restrictions put in place since the COVID-19 hit us more than a year ago and we are very lucky in Australia to have mostly contained it even before vaccinations. We thank you all for complying with the special restrictions that been put in for sailing and allowed us to continue enjoying our sport.
For some of these practices, it makes sense to continue in the future. This is especially true for the health and safety issues such as not sharing drinking bottles and food etc. as well as being more aware about hygiene.
One of the practices that we are going to continue is the crew registration for each race. This was not just important for COVID, but also for confirming who is on board in case of an emergency. For that purpose, we have added emergency contact numbers. It also enables us to track Australian Sailing numbers of all crew to ensure those that are sailing are conforming to the rules and regulations of our sport and are insured.
The form is quick and easy to fill in each week as previous details are already populated for you. For most, it is just ticking the box, but if you need to add and additional person, that is also easy. For last minute changes before you leave the dock, you can easily make changes. And for busy boat owners, most boats have a designated person who is responsible for the crew list each week.
From 1st May we will now ask you to fill in the form BEFORE you start racing. It makes sense as we want to know who is on your boat whilst racing just in case. Crew registration for races opens on the Monday prior to each event.
We thank you for you cooperation in assisting us with make sailing safer for all.
For more information, go to the crew registration page on the keelboat sailing section of the club website – click here
Keelboat and Centreboard Racing at MHYC is suspended in line with the NSW Government Public Health Orders announced on August 20 further extending the Covid-19 Lockdown in Greater Sydney until at least Thursday 30 September 2021. Please remember that all persons attending at MHYC during the lockdown period must sign-in using the QR code, wear a mask and maintain social distancing.
To view the Notice to Competitors - click here
Important Reminder - All persons attending at MHYC at any time must sign-in using the QR code.
Read more: Suspension of Keelboat Racing extended until 30 September
MHYC's Annual Youth Sailing Prizegiving was held this evening after Winter Series racing was completed today.
Key presentations included…
Optimist (Division 3 ) Club Champion – Miles Greenwood
29er (Division 1) Club Champions – Ed Coates & Jamie Stoddart
President's Award – Ben Crafoord
Marian Packer Trophy – Will Rogers
Doris Burke 'Alcyone' Trophy – Will Wilkinson
Seamanship Award – Louis Tilly, Jacob Marks & Ben Crafoord
After presenting trophies and prizes, Vice-Commodore Youth Alister Copley and members of the Youth Sailing Committee reviewed the 2020-2021 season and outlined the year to come.