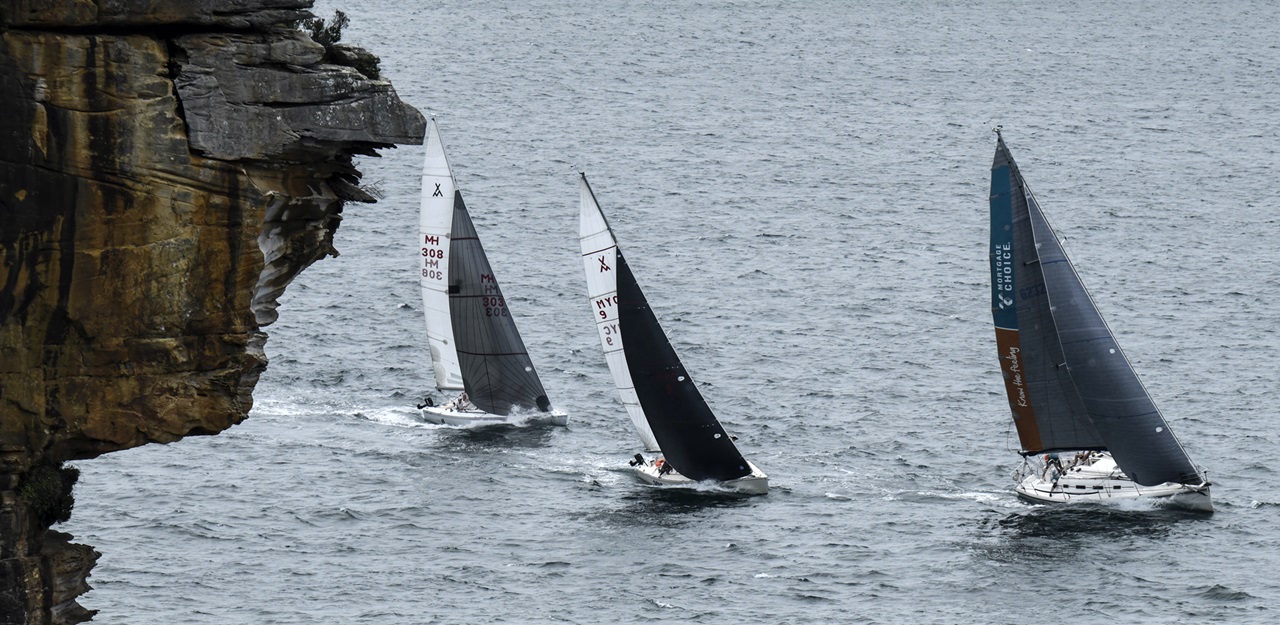 A lovely moderate north-easterly was on offer for the Yacht Sales Australia Wednesday Non-Spinnaker series today, providing a great sail around the main body of Sydney Harbour, North Harbour and Manly.
With the Farr 40 One Design Trophy sailed last weekend and the NSW Championships being hosted by MHYC on February 3 & 4, it was not surprising that two of the three podium spots in Division 1 we Farr 40s. Gordon Ketelbey's Zen was first home ahead of Exile (Rob Reynolds), with Philosophers (Peter Sorensen) third.
In Division 2, their were two Adams 10 collecting prizes today ahead of their National Championships starting at the club on Friday. Paul Saunders and the crew of Let Loose finished 10 seconds ahead of Wailea (Neil Padden) and Another Dilemma (Jim Curtis) not far behind.
To view the series results - click here
Thanks to Marg Fraser-Martin for the photos